We were just friends
That's what I used to say
We are just friends
That's what hurt the most
You walked in without knowing
You walked in without hope
And stole my heart
We are just friends
That 's what is used to say
What a lie that was
What a lie that is
You were the light in my eyes
My comfort in my desolation
The calm in my storm
The dimples in my smile
The reason i wanted to be better

Now you are gone
No goodbyes
No words

Again my heart is broken
We are together
I should have said
Now I sit waiting for you
Waiting for a goodbye that will never come
If you fall in love with a book or movie, do you tend to watch/read it again and again? If so, what's your upper limit on repeats?
If I fall in love witha book or movie, I tend to indeed watch it often. Usually, this happen during the first weeks I have read or watched the movie. If I have the DVD or book I tend to re-read my favorite parts often. Personally, I don't have limits on repeats but usually after the first enjoyment weeks have passed I tend to not touch the book or dvd again unless it is brought up in conversation or a random channel.

I would spend a day creating a bucket list and the day after I would start trying to do them all. My bucket list would include parachuting, bunjee jumping, scuba diving, amusement parks, trips to my favorite places in the world, any wild things. But I would spend my last week entirely with my family and closest friends because I would like to end my last days next to them since they give me strength to be better everyday.
Which year would you consider the best of your life so far?
I can pick any specific year per say like 2009 or 2008 because I don't think I have one that I like. But If I could pick a time it would High School Senior Year 2009-2010 from september to this past august. It's simply because it was the my best time, I had tons of fun during my senior year. I did a few crazy things, I went to tons of trips while having a tough class schedule (my choice of course) and maintaining a good gpa. I went to D.C., Virginia, Williamsburg, Pennsylvania, and a lot of amusements parks. Every moment is unforgettable and unique. I'm very proud of the past year it was amazing and I wish I could repeat it. I'm in college now (second day) yet I miss my high school a lot because I no longer see familiar faces and its a new adventure. I'm excited for this new one and I can proudly say that I can listen to the graduation song and say I don't regret the things I've done nor wish I could have done things differently. (I do have a few things, but hey! they are not too big).
Perth Amboy High School------ I miss you!
Essex County College------Here I come!
What is your opinion of relationships where there is a significant age difference between partners?
My opinion on relationships where there is a significant age difference between partners is that both parties should be aware of the consequences of having that type of relationship. If the woman is older than the man should realize that she may not want or want to have children same with the man. Both people should be able to find a common balance and view on life. If both people are happy and ready to move ahead then go ahead and love/treasure each other.

If I could change something about my past would be the argument I had with a friend that ended up in our end of our friendship, Up to that point I was immature and I didn't think before I said anything. As much as I would love to change that I'm a bit ok that it occurred since it was a wake up call to me and it showed me my biggest flaw, I'm 18 and I still have a lot to learn so Im trying to take each mistake as a learning experience and hopefully become a better person.
She is my favorite actress and I love her and I made her an acrostic for her. I hope she had(it's late in the eastern part of the U.S.) a wonderful birthday in company of her loved ones and keep being the wonderful individual she is. She is someone to look up and never forget amazing beauty and much more
Knowledgeable
Radiant
Interesting
Stunning and Striking
Talented
Extraordinary
Nice
I love her and that's all there is :)
Happy Birthday Kristen Stewart!
Current Mood:

happy
First some rambling:
Well as you can see...I didn't follow my new year's resolution quite well. I've been meaning to write on the livejournal for quite sometime, but school has kept me busy. After school activities (I'm a senior in high school btw) and homework have kept me occupied. But I've decided to start writing now in honor of my fave actress's birthday Kristen Stewart!. I think she is amazing therefore I'm going to use a post for her alone. Ok. so I originally intended to write a review about The Runaways movie but oh surprise when I went to the theater the movie was NOT playing...complete.. dissapointment. Regardless, I still saw a movie which happened to be DATE NIGHT and here is my review. (Beware: I'm not expert at reviewing movies..but I try)
DATE NIGHT Review!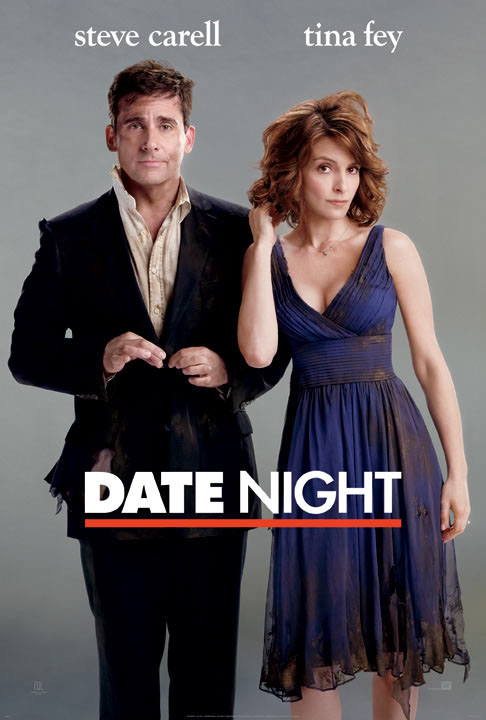 To start off I have to say Tina Fey and Steve Carell are HILARIOUS. They kept the audience laughing the whole time.The story revolves around a couple who during their date night suffer a case of mistaken identity that leads them into being chase by criminals. The story itself worked bringing unforced funny moments, a bit of action and even a little romance. The had funny moments that were natural such as the part were Claire, Tina Fey's character, mocks couples while eating dinner. Steve Carell also had its moments persnally I can't seem to forget the line that goes something ,like...."Can you please put a damn shirt!" (It's around those lines I can't remember now). The chemistry between Tina and Steve is believable and excellent, they played each other off well. The movie is right to the point never trying to achieve more than it can do. Kudos to the director! Also there well a few cameos such as Will.I.am, James Franco, Mark Ruffalo and Mila Kunis (honestly I didn't know about her until I read it in Imdb.com). Overall I like it and enjoyed the movie and definetely recommend others to watch it.
Final thoughts: I hope the review is fine(I tried my best) and go watch the movie...if you want a good laugh
:) Cindy218
Current Mood:

excited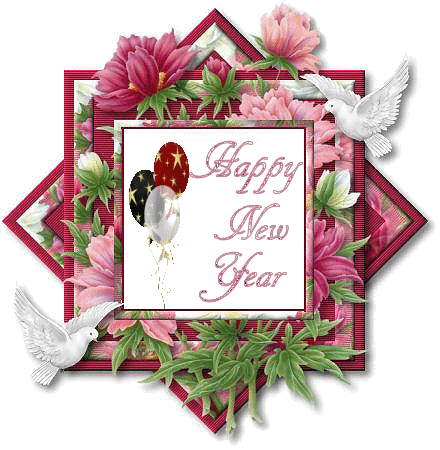 glitter-graphics.com
Happy New Year everybody!
One of my New Year's resolutions is to post in this blog a bit more. I've hanged around a few communities and I like the atmosphere. Especially kstewartfans and lionlamb. Thank you.
I hope the best for everybody and your respectives family. May prosperity and happiness be in abundance.
Cindy
life is full of mysteries learn to solve them and you'll be fine